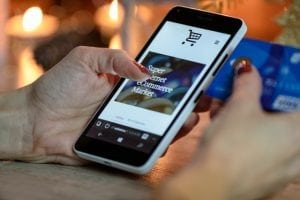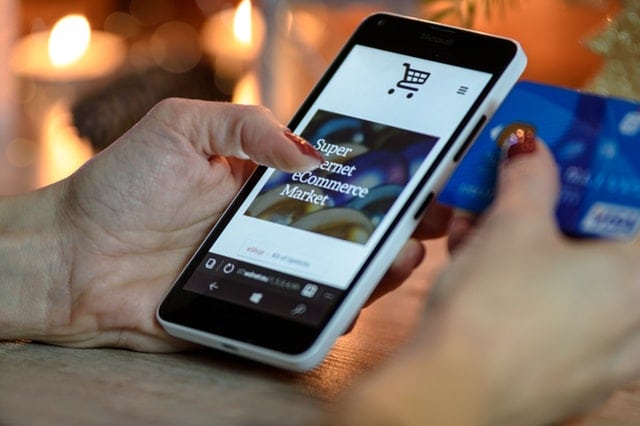 What's one thing all businesses have in common? Regardless of the product or service they're selling, and regardless of whether they're big or small, all businesses are looking to make money. And these days, one of the biggest sources of income for a business usually involves conducting transactions and accepting payments online.
But it can seem a little overwhelming to get the system for accepting payments online up and running, particularly if you're a DIY entrepreneur.
What Do You Need to Accept Payments Online?
Again I say don't overthink this.
You need somewhere for people to push the buy button. That may be a button on your website or a button on your Etsy store or a link in the description of your YouTube video.
The buy button should take the customer to what we call a shopping cart. Before you freak out because you aren't sure how to set up a shopping cart let's just look at three of the most used and user-friendly shopping carts.
PayPal: PayPal is perhaps the most established and well-known way to accept payments online. It's easy to add a shopping cart and online purchasing functionality to your business website, and there are pricing options so that you're only responsible for PayPal fees when they actually take in money for you.
In an effort to maintain strong security, sometimes PayPal will freeze accounts if they see questionable or unusual activity. This doesn't happen often, but it's a factor worth considering if your company finances are tight.
Also, PayPal is in the lending business. I have a client who processes the majority of her invoices through PayPal and over the last few years she has been able to get small business loans from them. It is fairly easy to qualify and pay-back is easy since it is a percentage of your future money that is processed through PayPal.
Square: There's a good chance you've used Square as a customer. When you pay for something by swiping your credit card into a small dongle that's attached to the seller's smartphone or tablet, you're probably using Square. Square also allows you to accept payments online. Square has a variety of pricing options and can be a great option for businesses who also need to accept payment in person.
I also love that Square has many other functions that are useful for businesses. My daughter uses the scheduling and marketing aspects of Square in her business (The Eclectic Look).  
Stripe:  Stripe is a great option for accepting online payments if you need to accept payments from customers outside of the U.S., or who wish to use credit cards and payment methods other than Visa, Mastercard, or American Express.
If you will only occasionally need to accept payments online, you might choose to use a less formal technique. While the bank and person to person payment service Zelle isn't designed for small business transactions, it is possible to use it for infrequent transactions. There's also Google Wallet (which is free for sole proprietorships) and ACH services for eCheck payments.
The bottom line is that getting online payments up and running for your business can be a quick and easy process once you choose a payment service that fits your needs.