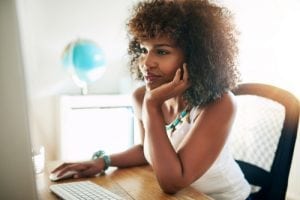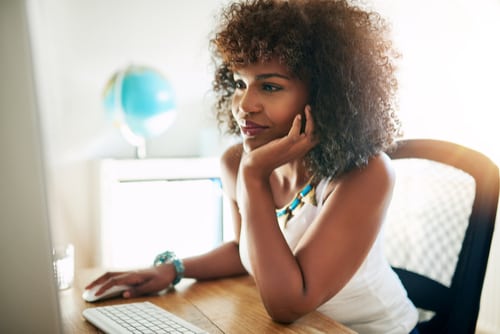 Looking for a small-scale business to start? One where you can get up and running with relatively little financial investment? One that can scale to your available time? Small-scale businesses make up the majority of our economy. Although they may only employ a couple of people, as a whole the group supports and employs a massive number of people. Are you ready?
Here are 7 small-scale business ideas to consider.
#1 Retail Consigner
A consigner is someone who sells something for someone and earns a share of the profits. You may be familiar with a consignment store. This is a place where you can take your clothing and sell it and give the establishment a percentage of the sale.
Online you can do this with just about any product, from furniture to electronics. You can also hunt for items at garage sales and thrift stores and then sell them for a profit online. Start-up is small. For this small-scale business, all you need is a digital camera to take quality photos of your items, and a basic online setup including a computer and website, along with a good internet connection. Profits depend largely on how much you sell and what you sell.
#2 Social Media Consultant
A social media consultant is someone who helps other companies improve their social media engagement and marketing. As a consultant, you can provide everything from managing a company's social media pages to helping them create a strategy, plan, and provide the content. Startup costs are low for this as well. You should have a social media profile and portfolio, as well as a website and a good knowledge base. The range for income varies depending on your experience and the level of services provided. Some consultants charge more than $100/hour.
#3 Affiliate Marketer
An affiliate marketer is a popular small-scale business because it can fit just about any interest or niche. An affiliate is someone who promotes the products of other companies. You choose a niche, say coffee makers or fitness technology, and create content that supports and promotes the products you represent. Startup costs can be less than $500, depending on how much you spend creating your website.
#4 Digital Product Creator
If you are an excellent writer or graphic designer, or both, you can earn an income creating digital products for others. These products can range from webinars, slideshows, eBooks, and videos. Choose a niche and an industry focus, create your website, and start promoting your services.
#5 Information Marketer
Do you have specialty knowledge about an industry? You can leverage that knowledge by helping and educating others. For example, if you're a bodybuilder then you can create books, online courses, and other information to help others interested in bodybuilding. You earn money by selling the products you've created. Equipment required includes website and supporting technology depending on the type of information you're creating. For example, a video camera if you're creating video products.
#6 Coach/Consultant
The coaching industry is taking off as more people are realizing the benefit of health, professional, and personal coaching. Certification can help you gain credibility and generally costs between $500 and $5,000 depending on the type of certification. You'll need a website and a good internet connection. If you're providing video coaching, then you'll want to make sure you have the right equipment.
#7 Delivery Service Provider
Convenience is the name of the game here and if you're looking for a local business to create, consider providing delivery services. You can deliver groceries, meals, or larger items. You'll need a reliable car and good insurance. You'll also want to market your business locally through online search engines, reviews, and word of mouth.
There's a viable small-scale business idea for just about every interest. Find your specialty and start building your business today.
#4 & #5 above both talk about selling information online. If you have been trying to figure out how to do that check out Product Success Secrets. I show you how to create a sales page, how to collect money, how to create your actual product and how to start selling it in the next 30 days.