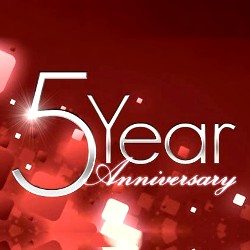 The morning of Monday January 11th, 2010 was one of those life changing mornings. You know those moments where life is never the same again.  I had spent most of 2009 trying to figure out what my next big thing would be – my next reinvention.
Now that we are 5 years in I thought it would be great to share with you some of the lessons I learned along the way.
1. It never happens as fast as you think it will!
Now that was a bummer. I really thought that I would start this business and make 6 figures my first year. After all, I know my shit. I know how to build businesses and I know how to make money. And I was watching all these people online who were having 1000's show up for their webinars and hundreds buying their programs in one day.
If they could do it, I absolutely could do it.
I could tell you some real horror stories about that 1st year like the first program I launched I sold 2 people into the program and after the first class one of them had a financial tragedy and asked for her money back.
I ended the year with a whopping $12,000 in sales. Yikes!
2. You can't do it alone!
I hired my first virtual assistant about 6 months after I started this business.
Was the company making the money to pay her – No!
Did she work out – No!
So what did I do?
I found someone to replace her because what I realized was that to be successful I needed to focus on what I am best at and hire others to do what they are great at.
In 2014 building our team was a big focus. Our team now consist of a Marketing Director, PR, Social Media, Website Developer, Customer Relation, Team Coaches, Financial team, Bookkeeper and my business coach,  housekeeper and in office assistant.
3. Make a decision, commit to it and take massive action!
When I started this business my newly hired coach gave me some amazing advice. He said to choose a direction and stick to it. It took me about 8 months to realize that people would pay attention to me if I talked about social media marketing.
It wasn't what I wanted to do and I fought it for a long time but when I finally chose it, committed to it and took massive action towards it I found great success. Where I see so many business owners fall apart is their lack of commitment. When it doesn't seem to work fast enough they move on to something different and don't realize they are going to go through the same thing with that.
4. Success comes when the relationships are built (and that takes time)!
When I look back at the growth of Decisive Minds it's very clear that I had to put in the time and build the relationships to have massive success. That first year was not necessarily financially successful but it was the year that I began to build relationships that in years to come would become very financially rewarding.
If I look at those who are my clients now almost 90% of them have been in my "world" for at least 4 years – some of them began to work with me right away and others took longer to build the relationships.
5. When you are ready the next answers are revealed!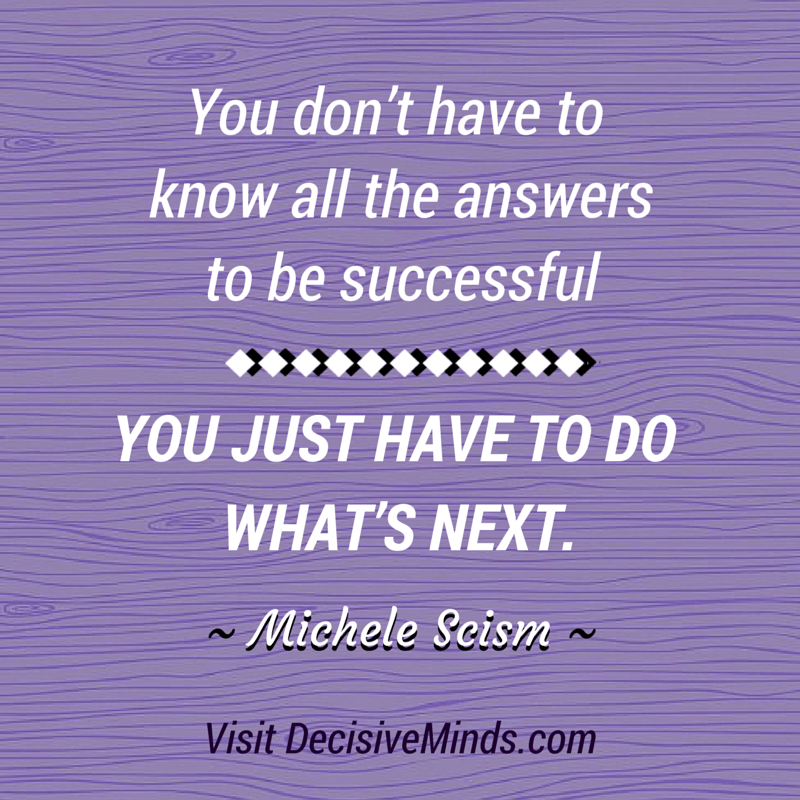 This is very important – you don't have to know all the answers to be successful – YOU JUST HAVE TO DO WHAT'S NEXT. You take the next action and then the next is revealed.
My business today does not look anything like I thought it would when I sat down with my coach to create it 5 years ago. It is more than I could ever imagine.
When I look back a couple of years ago when I was doing a little over 6 figures a year I could never have imagined standing on a stage and selling $300,000 in coaching programs or having others trained to coach my clients so that I can work with more people.
You know there were many times in those first years when I thought "Why am I working so hard? I don't have to do this. I could quit." I am so glad I stuck to it.
There have been really hard times building this business but there have been more amazing times. Those moments when one of my clients calls to share a success or I receive an email from someone who says I inspired them or I walk into a networking event and someone says "Oh my God – you've changed my life". It has been an amazing 5 years and I can't wait to see what the next 5 hold.