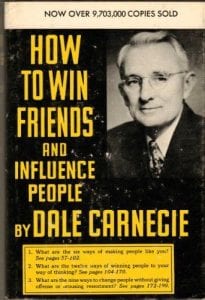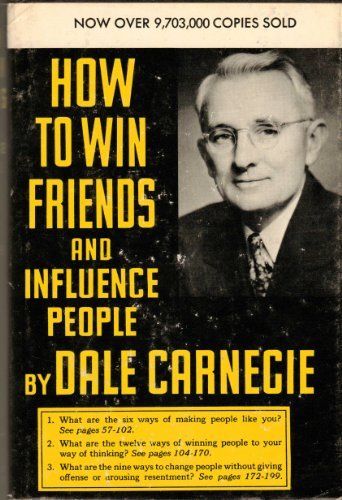 Ask any business owner, which are the best business books that helped them start up successfully, or keep their business going, and chances are they will actually have fairly similar replies. Some are classics that have stood the test of time. Others are relative newcomers which have made such an impact on the business world, they deserve to rocket to the top of a list of best business books. Here are 5 titles you don't want to miss.
1-How to Win Friends & Influence People, by Dale Carnegie
This is a classic which has helped propel many business owners from timid newcomers to amazing wheelers and dealers. It offers clear, practical advice on important topics such as:
+6 ways to make people like you
+12 ways to win people around to your way of thinking
+9 ways to change people without arousing resentment
and much more.
Being a good business owner will mean being more of a "people person". This is one of the best business books to follow about this all-important subject.
2-Think and Grow Rich!, by Napoleon Hill
This book has been around for decades and has been given a whole new lease on life by savvy online marketers who have become inspired by it. Hill decided the best way to model success was to research billionaires to see how they had achieved such huge financial success. Then readers could model their activities based on these true stories.
But the book goes beyond that to the idea of setting goals and taking steps to achieve them. This deserves to be on a list of best business books because it is so motivational.
3-The 7 Habits of Highly Effective People, by Stephen R. Covey
This counts as a best business book because it is so inspiring, yet practical, as well. It has been used as a Bible for the last 25 years by business people and anyone else who wants to be the best they can be in their personal and professional lives.
The 7 Habits are:
1-Be proactive
2-Begin with the end in mind
3-Put first things first
4-Think win/win
5-Seek first to understand, then to be understood
6-Synergize (get everything to work together)
7-Sharpen the saw (work on yourself as needed so you can be razor-sharp and your best tool for success)
4-Good to Great: Why Some Companies Make the Leap and Others Don't, by Jim Collins
The findings of this detailed study are surprising. The author has dug deep into every area a good manager needs to look into. The takeaway lessons are that you might not be as effective as you think you are, and there is always room for improvement. Don't take it personally—take action and see how simple changes can transform your business.
5-Guerrilla Marketing, by Jay Conrad Levinson
Published in 1984, this best business book also became essential for business owners eager to promote their business successfully. It gained a whole new significance with the advent of online businesses and marketing. It is packed full of creative, yet practical ideas that can help even a beginner turn into a marketing powerhouse.