There are 10,000 businesses online, just like yours, are you struggling to be heard above the noise? Do you know how to set yourself apart from everyone else? I love the solutions that come from today's guest blogger Dr. Robyn! She offers real solutions for getting more visibility, more clients, and more revenue. 
---
The Internet is a gigantic phone book where we seek services, products, people, information, research and just about anything you desire. Just like the ads in those thick, heavy phone books we used to keep next to our corded phones, the business with the biggest and most compelling message stands out above the rest.
Unlike phone books, the Internet is global. You aren't searching for information only in your local area. You can find what you need worldwide from your mobile device.
The Internet is noisy. It's packed with businesses similar to yours. Many online businesses sit there without movement and people go right past them without noticing they exist. Some are stand outs, bringing in new interest and sparking conversations.
How do you stand out online compared to your competition?
Online Presence
You must be online with a strong presence if you are running a business. Being online is more than having a Facebook page or an out-of-date website. An online presence is what makes it easy for clients to find you. Building your online presence is important – It is your business card. It covers your reputation, your brand and your credibility.
Your endgame is getting noticed and standing out. Your online presence has to be nurtured with consistent and regular posts.
If you like your position on the Internet, read no further. Your work is done. If you want to see more movement, more involvement, more interaction and more engagement, then there is work to do.
Do these 3 things now to increase your visibility online:
1.Address the problem your ideal client wants fixed.
2.Provide actionable information and hacks that provide your clients value.
3.Post regularly and consistently.
What are the issues that keep your clients up at night? Provide solutions to these problems before the client even has to ask.
Actionable information is info provided in small, digestible chunks that your client can implement immediately. Hacks provide your client with shortcuts to save time while increasing visibility. The point is to make your online presence grow quickly and easily. Provide your clients the same opportunity and they will stay with you.
Discipline is a business necessity. You want to be posting consistently so clients stay tuned in. You need a schedule and can use tools like Hoot Suite, Meet Edgar or Buffer to stay on top of providing great information to clients.
What are the Results?
If you do these three things, you will see a return on your time. People will get to know you. People will start to expect great information from you. People will want to work with you so when you make a sales pitch, you'll have responses.
Bring your questions to me. I will help you build your online presence in a way that is easy and fun. You'll gain more clients, make more money, and stand out through the noise of the Internet.
---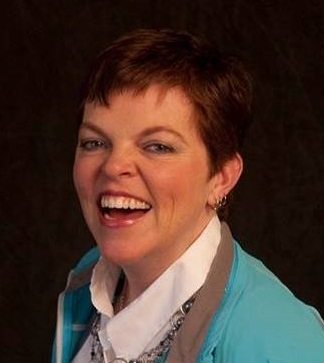 Dr. Robyn MacKillop is an Edupreneur, Business Coach & Online Rebel. She loves the accessibility and opportunities an online presence gives to business owners.
Doctor Robyn is the owner and founder of Doctor Robyn Online. She helps you develop your online persona so you stand out and get noticed to grow your business, get more clients and make more money. Robyn will guide you in building your visibility online through video, online courses, social media, and other safe methods with high returns.
Dr. Robyn MacKillop
http://DoctorRobynOnline.com
---