By Michele Scism
The Results Lady
Today I thought I would share with you 3 things I learned on LinkedIn.  But first I have a question for you – Are you using LinkedIn like you should?  Are you a LinkedIn voyeur or are you participating in the discussion?  Do you answer questions and participate in Groups?  OK I guess that was more like 3 questions.
3 Things I Learned on LinkedIn Today
1.  How to boost my Facebook Fan Page engagement!

2.  That I probably annoy a lot of people.
3.  That when you search "blogging" you get 56,744 results of which I am 3rd!!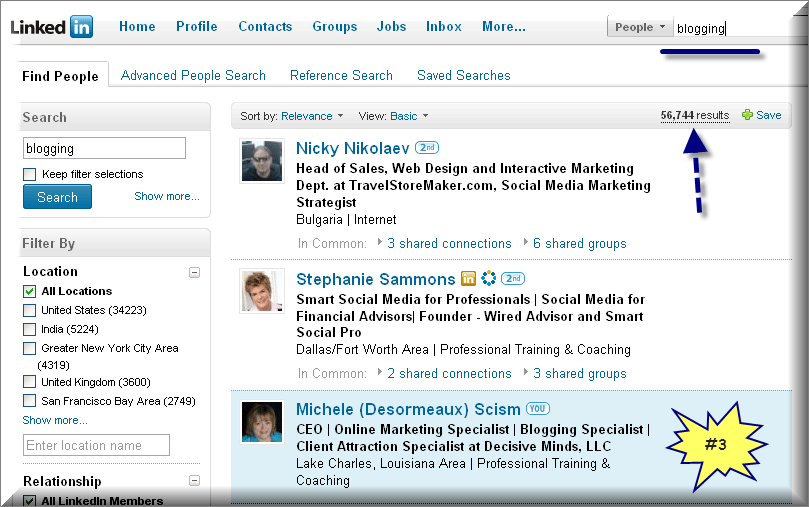 What did you learn from LinkedIn today?
P.S.  Do you want to know how to be on the first page of searches for your keywords?  It has to do with how many times that keyword shows up in your profile.  I guess that is another great blog post for me to write!