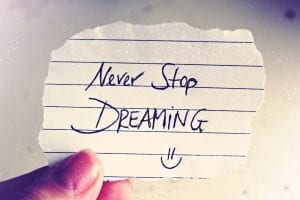 What do successful entrepreneurs know that you don't? They know that building a business requires perseverance, exceptional goal-setting skills, and follow-through, as well as the right mindset. These quotes from successful entrepreneurs are a solid summary of what to remember when growing your own business.
"My biggest motivation? Just to keep challenging myself. I see life almost like one long university education that I never had — every day I'm learning something new."  — Richard Branson
2. "If you're offered a seat on a rocket ship, don't ask what seat! Just get on." — Sheryl Sandberg
3. "It's fine to celebrate success but it is more important to heed the lessons of failure." — Bill Gates
4. "Success is not the key to happiness. Happiness is the key to success. If you love what you are doing, you will be successful." — Albert Schweitzer
5. "If I had asked people what they wanted, they would have said faster horses." — Henry Ford
6. "I'm convinced that about half of what separates the successful entrepreneurs from the non-successful ones is pure perseverance." — Steve Jobs
7. "Formal education will make you a living; self-education will make you a fortune." — Jim Rohn
8.
9. "Stop chasing the money and start chasing the passion." — Tony Hsieh
10. "Would you like me to give you a formula for success? It's quite simple, really: Double your rate of failure. You are thinking of failure as the enemy of success. But it isn't at all. You can be discouraged by failure or you can learn from it, so go ahead and make mistakes. Make all you can. Because remember that's where you will find success." — Thomas J. Watson
11. "All progress takes place outside the comfort zone." — Michael John Bobak
12. "The way to get started is to quit talking and begin doing." — Walt Disney
13.
14. "I cannot give you the formula for success, but I can give you the formula for failure — It is: Try to please everybody." — Herbert Bayard Swope
15. "There is a powerful driving force inside every human being that, once unleashed, can make any vision, dream, or desire a reality." — Anthony Robbins
16. "The type of person you are is usually reflected in your business. To improve your business, first, improve yourself." — Idowu Koyenikan
17. "I don't know where we should take this company, but I do know that if I start with the right people, ask them the right questions, and engage them in vigorous debate, we will find a way to make this company great." — James C. Collins
18. "Hidden skills and knowledge are the essences of a successful small business. Unleash and leverage what is locked inside your head to help others while helping yourself." — Sarah Gerdes
19. "Get focused and make your business your priority. When you sacrifice time and energy for something you want, sooner or later, you will be rewarded for your efforts." — Germany Kent
20. "What do you need to start a business? Three simple things: know your product better than anyone, know your customer, and have a burning desire to succeed." — Dave Thomas, founder of Wendy's
21. "The stars will never align, and the traffic lights of life will never all be green at the same time. The universe doesn't conspire against you, but it doesn't go out of its way to line up the pins either. Conditions are never perfect. 'Someday' is a disease that will take your dreams to the grave with you. Pro and con lists are just as bad. If it's important to you and you want to do it 'eventually,' just do it and correct course along the way." — Tim Ferriss, author of The 4-Hour Work Week
It takes passion, persistence, and a successful mindset. Grab one or two of these quotes from successful entrepreneurs. Copy them and make a wallpaper for your phone and computer. Leverage the knowledge and experience of successful entrepreneurs to help you continue moving forward with your own business.