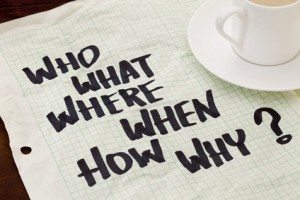 Do you get tired of creating content?  Between blog posts, writing articles, videos, audios, Facebook Lives and social media posts, it seems we are always creating content. I think it is time you STOP, take a look at what you already have created, and decide HOW you can use and/or re-use that content.
I was recently creating a PowerPoint for a module in a paid program.  The module was on "content".  It didn't take long for the strategist in me to bubble up and start to wonder how many ways I could use the content from that module.
You know what I always say, "I don't want to hit the button without getting at least 5 results!"
So here you go.  Here is the video I created from a portion of that module.  Below the video, I will list the 10 things I am doing with the module.
Did you learn anything new in the video?  Maybe it just reminded you of a few ways you could use some of your current content.  Let's take a look at the 10 ways:
#1  Part of a paid program
This content came from a module that I created for a program that I am currently delivering.
#2 Slideshare.com
On Slideshare you can upload the PowerPoint itself and/or the video.
#3 LinkedIn
When I upload a video or PowerPoint to Slideshare it is automatically posted to my LinkedIn profile because I have the Slideshare application on my LinkedIn profile.
#4 YouTube
The video can be uploaded to my YouTube channel.  Here's a bonus – I have my YouTube channel posting to my Facebook Fan Page and my Twitter account.
#5 Blog Post
Well this one is self explanatory since I am writing the blog post right now.  LOL
#6 Digital Product
Why not transcribe the video and offer the transcript and the video as a packaged product.  You can sell it for $27 to $97 and have it delivered digitally when someone pays for it.  The transaction and delivery are automatic and you just watch the money deposit in your account.  I sell one for $27 and I have to tell you it doesn't sound like a lot but it makes me smile to see $27 deposited in my account.
#7 Facebook
As I mentioned above in #4 you can share the video on Facebook.  However, there is more you can share.  You can take phrases or ideas from the content and create Facebook updates on your personal profile or fan page.
#8 Twitter
Just like #7 why not create Twitter updates from the content in your video?
#9 Audio/Podcast/MP3
If you have a little techie in your blood you could separate the audio from your video and upload it to ITunes as a podcast.  You could also simply re-record it as strictly audio and have that MP3 file to upload to ITunes or to use as a bonus with another program.
#10 Free Preview Call
You can use this content to promote other programs.  Even though this content came from a paid program you can still use it as the content of a teleclass or preview call.
Writing email campaigns is another form of content.  I recorded a great class you might want to watch called "How to Triple Your Sales with Email Sequences that Convert" Click here to get free access.
Post originally published Dec 15, 2011 – Republished June 2018