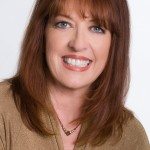 Do you own your own brilliance? If you don't, it's very hard for other people to recognize your light.   That being said, acknowledging your talents and blessings is often easier said than done!
That's why I'm very excited about my call with Therese Skelly tomorrow at 3pm Pacific, 4pm Mountain, 5pm Central , 6pm Eastern.  Therese is going to show us How to Find More Money In Our Business by Owning Our Own Brilliance.  The call is free, you can sign up here.
During the call, Therese will cover:
why the visibility and credibility in your business may have eluded you
the cost of not finding your 'brilliance in your blind spot'
 why being really good at your trade isn't good enough
the top 3 questions to ask to point you in the direction of standing out in a crowded market place
what mindset shift you must make if you want to attract the perfect clients
Hope to see you there.
Update: Click Here to listen to the recording.