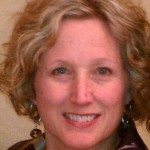 My guest author for today is Robyn Mather a communication expert from RobynMather.com.  Robyn is also my next guest on the Decisive Minds teleseminar series where she'll be talking about how to create content that really reaches out to your ideal clients.   The call will be Tuesday, November 8 at 3pm Pacific, 4pm Mountain, 5pm Central and 6pm Eastern.  Click here to register for that call.
There's a big difference between stale, robot writing and writing in a way that really builds a genuine connection with your prospects. Can you guess which one generates more sales and traffic? You guessed it – If you build real connection, infuse your content with "Your Voice", your "Unique Stories", you'll see the difference in your bank account. How do you write in a way that actually draws people in and builds connections? Here's how.
Share Yourself
Be YOU. Chances are, you're not the only person teaching and selling your particular product or service! But people will listen to what you're saying, not only because of your content, but because they enjoy hearing you share your experiences and stories. Your stories are unique to you and only you. Weave them into everything you write as stories allow the listener to connect emotionally with you, the storyteller. One of the first things you learn in sales 101 is "Facts Tell and Stories Sell". Remember, people buy on emotion, but you have to create the emotional connection with them first.
"What's In It For Me?"
The "WIIFM" question is a question that you should answer as quickly as you possibly can. Content that rambles on and on without being crystal clear about what they're getting does not get read, period. Prospects don't care about you or your services, not until you explain how their lives will be changed, impacted, boosted, accelerated for the better.  Think benefits, not features. Not only should your WIIFM be totally clear, but you should put it as early in your content as possible. That way, people will know why they should keep reading before they even start reading.
Be Conversational
Write like you talk. Don't use corporate fluff speak, loads of product specs or technical jargon, unless of course, you're writing a technical white paper! Remember, you're having a person to person conversation, it just happens to be over the Internet.  Use slang, especially if this is how you speak. Start your sentences with "and" or "because" if it sounds natural to you. And, if the writing or typing is the block for you, then try using an audio program and speak it. Two easy to use audio programs are cinch and audio boo.
And most importantly, put your passion and spirit behind your words.
Robyn Mather helps business owners to "Socialize with Intent" which increases their visibility, clients and profits. Download Robyn's free "Beginners Guide to Social Networking" Workbook and Checklist here: http://robynmather.com/gifts/
Update: Click Here to listen to the recording.