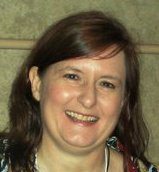 By Michele Scism
The Results Lady
As entrepreneurs it is important that we focus on what I call IPA's (income producing activities) but how do you do that when you are the one and only employee in your business?  Someone has to post to social media, get your blog posts scheduled, do your bookkeeping, etc. etc.  The answer is to hire a team but I find that a lot of entrepreneurs get hung up here.  Maybe you don't know how to hire a virtual assistant.
You might even be thinking what is a virtual assistant.  A virtual assistant is a person that acts as your assistant but does it from their own home or office.  It is a great way for small business to get assistance with some of their business needs without having to pay a full time employee.
I decided that I wanted to speak to an expert on hiring teams and virtual assistants.  So I invited my friend Terri Zwierzynski who is the founder of Solo-E.com.  Terri has a great team of VA's that she has worked with now for many years and she is going to share her secrets for success with hiring and keeping virtual office assistants.
You can listen to this call for free – Click Here for details.