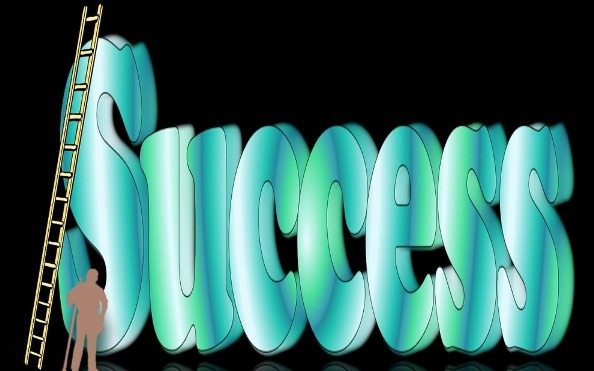 Today's guest post comes from Yvonne Jones, Strategy and Mindset Business Coach, with three non-negotiable traits for building strong relationships.
"The most important single ingredient in the formula of success is knowing how to get along with people."— Theodore Roosevelt
The need to build strong relationships with peers, employees or outsourcers, and customers or clients is essential to success. We will cover three traits of entrepreneurs who build strong relationships. They maintain a positive mindset, demonstrate excellent communication skills, and stay on top of trends in their industry.
Build Relationships: Mindset
Entrepreneurs who build relationships know that mindset is an essential trait in planning and growing a business. People often think of mindset in connection with personal development and rarely connect it as an important trait for entrepreneurs.
The importance of mindset cannot be minimized because without the proper mindset anything you want to accomplish is as good as dead, even before it gets off the ground. Persistence and flexibility are two major components of the proper mindset required to build strong relationships and run a business.
Why are persistence and flexibility so important? The road to and on entrepreneurship is not usually a smooth one. There will be ups and downs. And there will inevitably be roadblocks that come up from time to time. How you deal with these: view them as stumbling blocks or stepping stones, will make the difference in whether your business survives and thrives, or fails and disappears.
Cultivating the right mindset will allow you to build relationships with your peers, your employees or outsourcers, and your customers. You will recognize that although you're in business for yourself, there is no need to view everyone else in your niche as a rival or competitor, in the truest sense. You'll recognize that you have strengths that others do not have, as well as weaknesses in areas that they many excel in. This can change your perception from competition to co-opetition.
Having the right mindset will also allow you to avoid being judgmental of others, and instead be open-minded recognizing that you can learn from others if you give them the opportunity to share their wisdom and you give yourself permission to learn from them.
Build Relationships: Communication
Communication skills are vitally important to any business, but online businesses especially need expertise in how to communicate through writing relevant content, social media and videos. Entrepreneurs also need to know how to communicate effectively with your business partners, network, and customers.
Successful entrepreneurs, especially ones who work online, have to develop skills that convey their message authentically. This is why, although it may not be your most comfortable way of communicating, videos and live presentations are important to master. Using these methods to share new ideas, products, and services can give your customer list and sales a huge boost.
Social media, with its various platforms, has become a significant tool for communicating with customers and clients. It's also being used, increasingly by large companies, to deliver customer service. As an entrepreneur, you can use social media effectively to let your clients and customers know what you're up to in your business. Share more than just business. Share some of your personality and snippets of what's going on in your life so that you make yourself relatable to your audience and network.
Good communication also involves finding out, through one-on-one conversations and surveys what your clients and customers need and how you can better serve them. Take an interest in others and make them feel important by asking them questions; then listen.
Build Relationships: Stay Abreast of Trends
Continuous learning is not an option for entrepreneurs. You must cultivate the mindset that non-stop education is vital to your success. It's been said that when you stop learning, your mind becomes a stagnant wasteland. Albert Einstein said, "When you stop learning, you start dying."
Doing business in the 21st Century requires that you stay on top of business and business trends. Traditional sales and marketing have shifted, and the same "old" methods are not working as well as they used to. Here again it's important to know what's happening because different methods apply to different demographics.
How about your relationship with your clients and customers? Are you still focusing on acquiring new customers, or are you using opportunities to create a great customer experience and continue to build relationships with them so that you create loyal customers and raving fans rather than one time transactions?
According to Kissmetrics, 78% of mobile searches for local business information result in a purchase. Now here are some startling statistics regarding conversions:
61% from a PC/Laptop
78% from a mobile phone
64% from a tablet.
Armed with this knowledge, is your website mobile responsive so that it adapts seamlessly to each of these devices? Are you in ecommerce? Is your website equipped to convert visitors, or do they have to go through hoops to make a purchase.
Never think you know it all, but be ready to read or listen to another way of doing things or thinking about things that concern your business.
What are other traits of entrepreneurs who build strong relationships you believe to be most essential? Please share with us in the Comments section.
---
Yvonne A Jones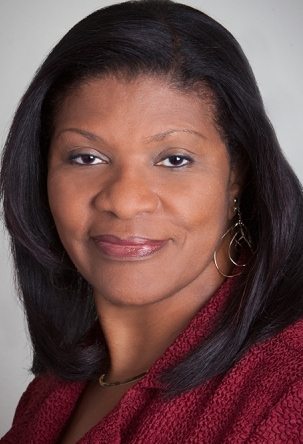 is a Strategy and Mindset Business Coach, Customer Relationship Mentor and Marketing Strategist. She teaches highly motivated Solopreneurs, Coaches, Vibrant Boomer Women, and Small Business Owners how to use Online Marketing and Social Media Marketing to attract customers, and retain them with Relationship Marketing strategies so they become loyal customers.
She is a Co-Chapter Leader of the Jamaica Chapter of Women's Prosperity Network, is a Certified Speaker and Best-Selling author.
Yvonne was listed on HuffingtonPost.com as a"Top 100 Most Social Customer Service Pros on Twitter" and on LinkedIn one of the "Top 100 Women to Connect with on LinkedIn." http://YvonneAJones.com