Attention Service Professionals, Coaches, Small Business Owners and Entrepreneurs
"Imagine having your phone ringing off the hook with interview requests, endorsements and new clients? That is what has happened to me over the last 6 months and I am about to share my secrets with you."

Dear Friends & Fellow Business Owners:
| | |
| --- | --- |
| | Could you use a rapid transformation in your business? |
| | Do you have all of the visibility that you want for your business? |
| | When you look at the last 6 months, have you seen a massive improvement in your business? |
You are about to learn how I was able to completely transform my business over the last 6 months.

But first, according to the Small Business Administration, over half of new businesses fail within the first 5 years. When you really think of it — that statistic is staggering. All of those hopes and dreams unrealized — all of that hard work wasted…
As a seasoned entrepreneur who recently sold a 25 year old successful family business, I was sickened by that statistic. I have made it my mission in life to help small businesses and entrepreneurs succeed.
I know what it takes to create a thriving business — and guess what I struggled to get my own new business off the ground as little as 6 months ago.
A Story of Struggle, Near Defeat & Triumph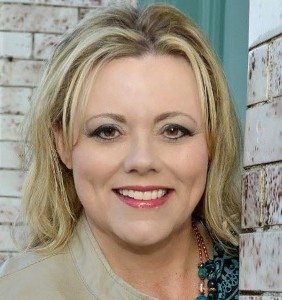 I have been blessed to own multiple successful businesses in my lifetime, however, the last 6 months in my current business have been the absolute the most fun I have ever had. Why?
Because during that time I have been interviewed by some big name people, including Kristi Frank from Donald Trumps – The Apprentice. As well as multiple radio shows, webinar series and tele-summits. I have also been endorsed by some big names such as Adam Urbanski, The Millionaire Marketing Mentor and James Malinchak, Founder of Big Money Speaker.com.
That was all really cool but with the new found visibility came new clients! Now we are talking – So how did I get to that point when only a short 6 months prior I had only 1 client, my phone was not ringing, my Facebook Fan Page, email marketing list and client attraction strategy were non-existent?
I don't know exactly where you are in your business but about six months ago I woke up one morning and sat on the edge of my bed and thought to myself "Michele, what are you doing? Why are you in this business? You are losing money! You are in trouble and it's time to throw in the towel!" Then in a moment of clarity, I guess my ah-ha moment, I realized I knew exactly what to do. I had spent the previous 9 months taking tele-classes and courses, learning everything I could, I had recently started working with a coach but I wasn't implementing anything that I had learned.
I made the decision to Take Action! I started to work closely with my mentor, I created an online strategy to get my name and my business out there – a strategy specifically designed to get massive visibility and new clients. And I am here to tell you that it worked.
In 6 months I have:

created a successful Facebook Fan Page with over 2100 fans (as of this moment),

had over 1500 people join my email marketing list,

developed new informational products that are selling,

added lots of new clients to my group strategy and personal coaching programs!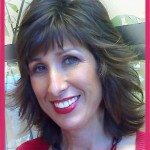 I'm a visibility strategist for solo driven entrepreneurs and also a person who is in total amazement at Michele Scism. I have to say for a newbie, she totally one-upped me on FaceBook. I've got to say she has been implementing like crazy, learning things about FaceBook, learning things about blogging, learning things about social media and implementing them faster than anybody I've ever seen. I mean I've taught social media tips to people since 2006. I have never seen anybody take the information, turn in around so fast and so authentically, making it hers, making it her style, her strategy, so that her clients can have the best success. I'm amazed with Michele. I know that you will be too and I give her a huge thumbs up and yes I am slightly envious of her for the speed at which she gets things done. I think you would be well-served to stick around Michele." — Nancy Marmolejo – Visibility Strategist – VivaVisability.com
The question I am asked daily!
On a daily basis I am asked the same question – "Michele, How did you do it?" It might be a safe bet that you are asking it as well.

Do you know what it is like to have no one paying attention to you and your business?
In talking to hundreds of struggling and successful small business people over the past six months, I have discovered that the three things successful business owners want most are:
| | |
| --- | --- |
| | An experienced business mentor to take them by the hand and show them step by step what it takes to build a thriving business. |
| | A community of like-minded business owners (or mastermind) to partner with and bounce ideas off of to make everyone's business much more successful. |
| | An on-demand library of resources — so that they can get the answers they need when they need them – even in the middle of the night. |
I've listened to what you have said and I've customized a business turn-around program to help you no matter where you currently are in your business development.
Using an Effortless System That You Enjoy is the Key! Along with Real Live In-Person Support! No More Negative Thoughts Like….
"Why am I spinning my wheels?"
"Should I go get a real job?"
"Why am I not making enough money?"
Are you ready for a change?
What would your business look like 6 months from now with massive visibility?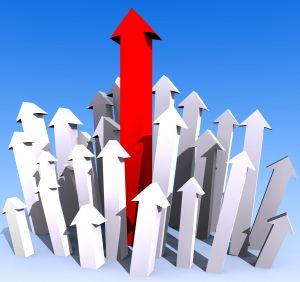 Imagine:

Your phone ringing off the hook.

Having the financial stability that you desire.

Easily attracting new clients with your clear and precise plan.

Spending the time you desire with your family and friends.

Spending your days doing what you love.
All of this is possible when you decide to Take Action.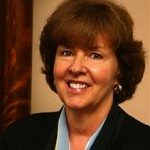 Michele really knows her stuff about today's online marketing, and she sets a great example. She got me up to speed quickly, helping me leverage my time and efforts to get results! She is quick and astute at assessing the needs of a business, and makes working with her comfortable and fun! I'd like to have her by my side to consult at all times! — Nancy Hagan - Organizing & Productivity Coach – Effective Day.com
Would you like to jump start your visibility and be ready to hit the ground running for 2011?

"YES Michele! I want to enroll in the Take Action Get Profits Virtual Day for only $597.00 $197.00″
This price is only available for a limited time.

Click the "Register Now" button below!
In this Virtual Day of Implementation you will learn:

The one step you can take to drastically increase your visibility.

Social Media strategies that will have clients begging to work with you.

The number 1 mistake that business owners make with their website that cost them clients.

How to be irresistible to your ideal client.

The one secret that will give you all the time you need to market, work and play.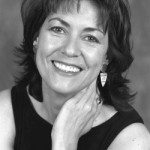 At this wonderful seminar I heard this tip from Michele that is priceless, basically telling me how to create a blog, how many words, how to actually go out and get this video from these other people, bring it in, how to use it with hash marks and all that technical stuff that she makes so simple. And now I am blogging daily if you can imagine, so all of the amazing search engine optimizations that are happening and the Google structuring and all that, anyway, Michele is full of amazing tips that will change your business literally within seconds. So pay attention, follow her and get all the tips." — Katherin Scott – America's Premier Date to Mate Coach – Date2MateSummit.com
This program is designed for decision makers and passionate people who are ready to make things happen in their business and their life.

What is a Virtual Day and how does it work?
Instead of having to travel to a location to receive valuable information which you then have to take home or back to the office to implement, you are actually taking this training from the comfort of your home or office.  The day is specifically designed to give you a jump start on taking action, implementation, getting your questions answered and getting you headed down your path to success.
At different intervals throughout the day you will be on a conference call with me to cover the elements of the Take Action Get Profit process and give you the opportunity to work together with others in the group and to get your questions answered.
Between the calls you will have time to implement the strategy you just learned and then come back to the next call with any questions you might have.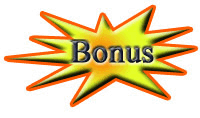 BONUSES:

1 Free Ticket to Michele Scism's Live Event March, 2011 – This 3 day event is designed to help decisive business owners, such as yourself, who are ready to take the necessary steps to get massive visibility for their business. ($1,997 Value)

3 Months Free Charter Member Registration in Michele's New Take Action Get Profits Vault – You will have access to a library of information that Michele has gathered and studied to improve her business as well as access to member only monthly Q&A calls and interviews.  ($141 Value)
That's a Total of $2,735 in Value & Bonuses
This one day virtual event will be held on February 9th, 2011.  After you register you will receive the days schedule and call in information for each conference call.
I know this is for you!  Imagine what your business will look like in 6 months when you take action.  Do you believe that what you are selling is going to change the lives or businesses of your client?  If so then why aren't you doing what it takes to get your business out there and get the visibility that you need?

"YES Michele! I want to enroll in the Take Action Get Profits Virtual Day for only $597.00$197.00″
Click the "Register Now" button below!
Here is how confident I am you'll succeed with this program – You also get our 6 Month 100% Money Back Guarantee! If YOU take all the action steps presented over 6 months, but you are not happy with the program and do not get more clients, then I will refund your money and let you keep this program, as well as all the bonuses.